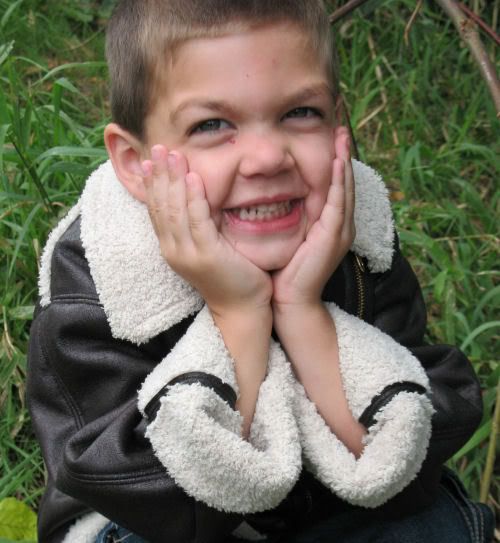 The little
pilot jacket
I made my son took first place in the Sewing for Babies/Kids contest on Pattern Review! The voting ended Saturday night and so Sunday when I checked my email, I had a wonderful surprise waiting in my inbox. :-)
The voting really was hard and the final tally was so close. There is such great talent on PR and so many gorgeous things were created - over 60 entries and each member is only allowed to vote for one item!
A fellow PR member pointed out to me how cool it was that a boy item came out on top. She said it's so much easier to make cute girl things with all the great patterns available (ahh, how I wish I could still make cute girl things), but when you have a boy, it's truly hard to find cute boy patterns. What a compliment, I hadn't thought of it that way. Tho in all honesty, I really owe Ottobre the thanks because they were the mastermind behind the pattern I chose. I adore the wonderful boy patterns they produce so my sons can look stylish in their mama made garments.
A big thank you to Deepika (the owner and founder of Pattern Review) for the fun contest and
Sew Baby
for their generous prize. Last, but definitely not least, thank you to my readers, your comments encourage me to continue to sew.